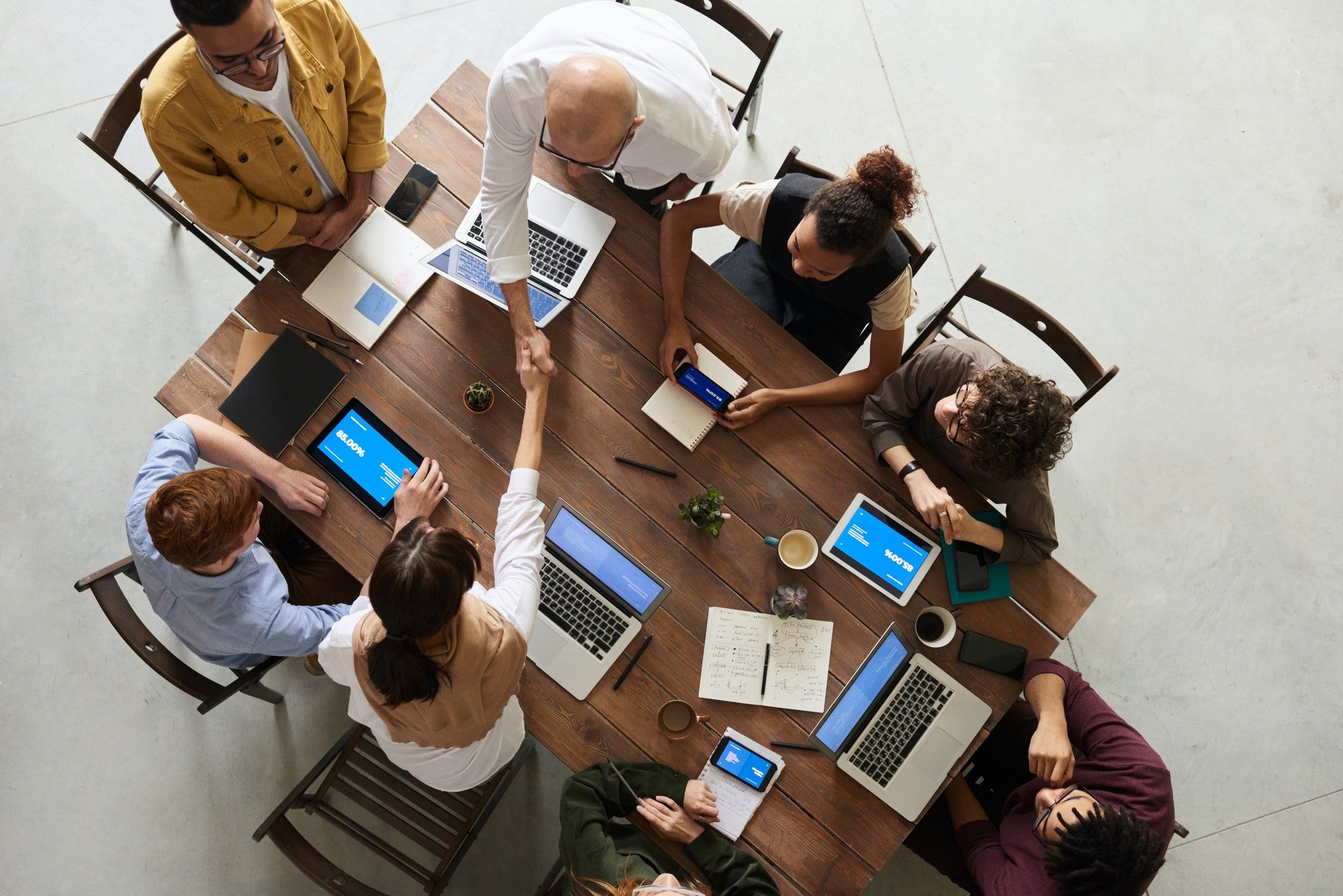 Culture-Actualization Index©
The people coming back to your offices aren't the ones who left.
You need a new approach, and new measurement tools, to manage and re-develop your culture and leaders.
All over the world, boards, executive leadership teams, and senior leadership teams are re-evaluating their people & culture KPIs.
It's time for a research-driven, proactive leading KPI that help you predict and prepare for changes.
It's called the Culture-Actualization Index©.
Culture is not just values and behaviors!
Most organizations see culture as their values and behaviors. This is a limited way of understanding culture at work. Leaders and organizations urgently need to understand the new paradigm of the culture built on employee experience and needs at work. This is where we come in.
Client experience (CX) and employee experience (EX) are deeply connected. At the heart of both lies a deep understanding of needs. Our Culture-Actualization framework measures whether your team/organization satisfies your employees' basic, psychological, and growth/actualization needs. Our framework helps your leaders become more human-centered and understand their teams' needs better.
We have developed a research-driven, empirically validated new way of measuring your culture with the Culture-Actualization Index©.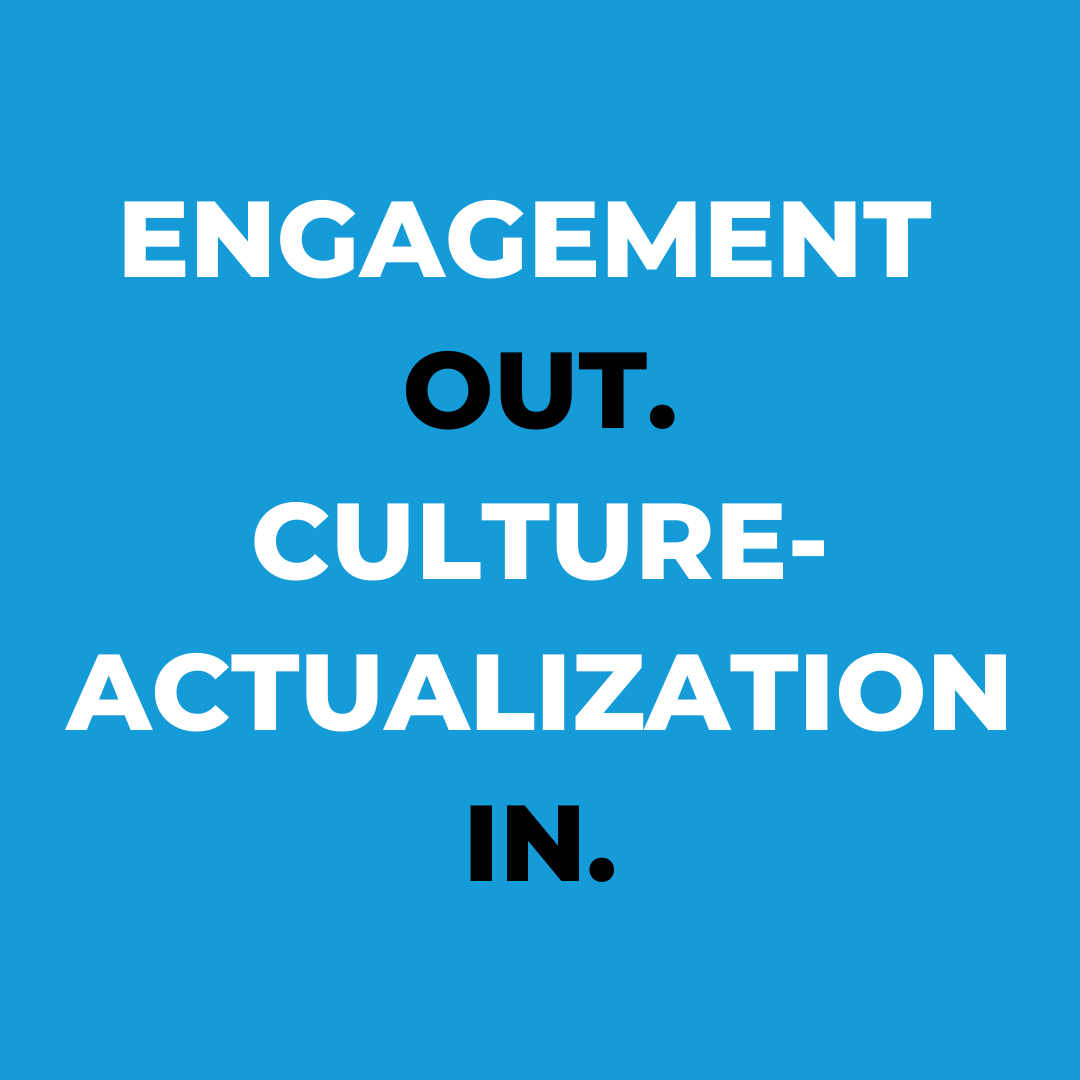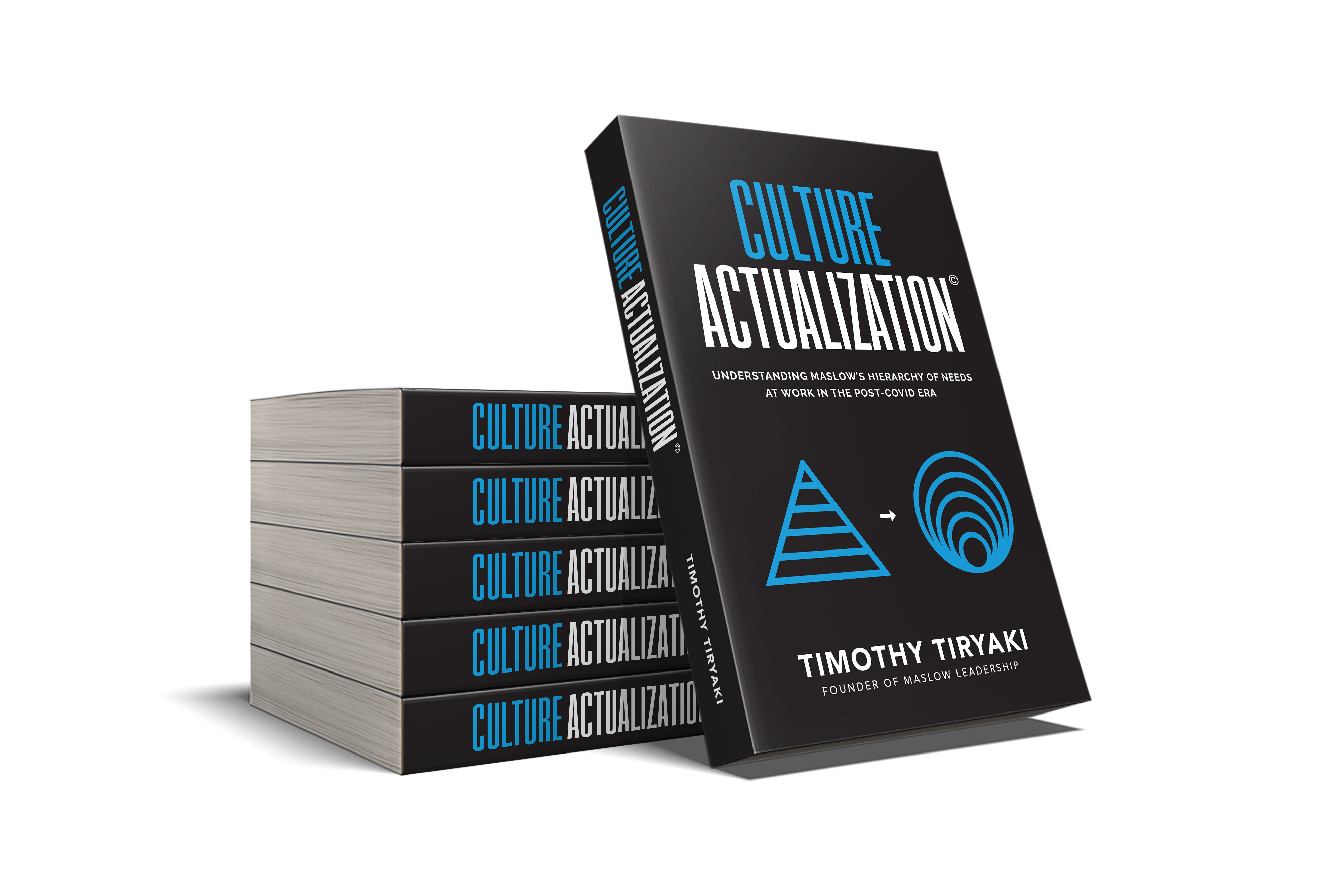 Introducing the Culture-Actualization Index ©
The Culture-Actualization Index©(CAI) was inspired by Abraham Maslow and Clayton Alderfer's work on the theory of motivation.
After two years of qualitative and quantitative research (focus groups, subject-matter consultations, double data collection, factor analysis, predictive validity, and reliability studies), a research team led by Timothy Tiryaki developed the index to understand the changing employee needs at work in the post-covid era.
The CAI consists of 26 statements and several customizable demographics analytics and takes about 15 minutes to complete.
Culture-Actualization = Basic Needs + Psychological Needs + Growth Needs
The CAI measures employee experience at three levels: the basic needs, which the organization fulfills; the belonging needs, fostered by the colleagues; and the growth needs, clarifying the role of the leader in actualizing potential.
Basic Needs: If you don't meet basic needs, don't talk about values!
What people expect from organizations is changing, and our findings help leaders better understand the basic needs at work. Our research reveals the basic needs employees expect their organizations to cover.
Belonging Needs: Each employee has a role in actualizing organizational culture!
Other employees have a role in building a great workplace culture in the community at work. This highlights the role of healthy corporate citizenship and how we show up at work and treat others. The community can open the path to actualization at work or hinder it.
Growth Needs: The leaders make it or beak it!
We found the ten key expectations employees have from their leaders in the post-covid era. These ten statements on growth needs at work clearly show what leaders need to do to actualize their team's potential.
How can you use the index?
The Culture-Actualization Index can be used as a people & culture KPI or as an input to culture transformation projects, executive coaching, team coaching programs, or DEI initiatives.
The CAI is an organizational or team-based survey. You can use the index for a whole organization or a single team. The survey can help you understand best practices or identify the hot spots which need more attention. You can run the survey for the whole organization for holistic people and culture strategy and culture action plan.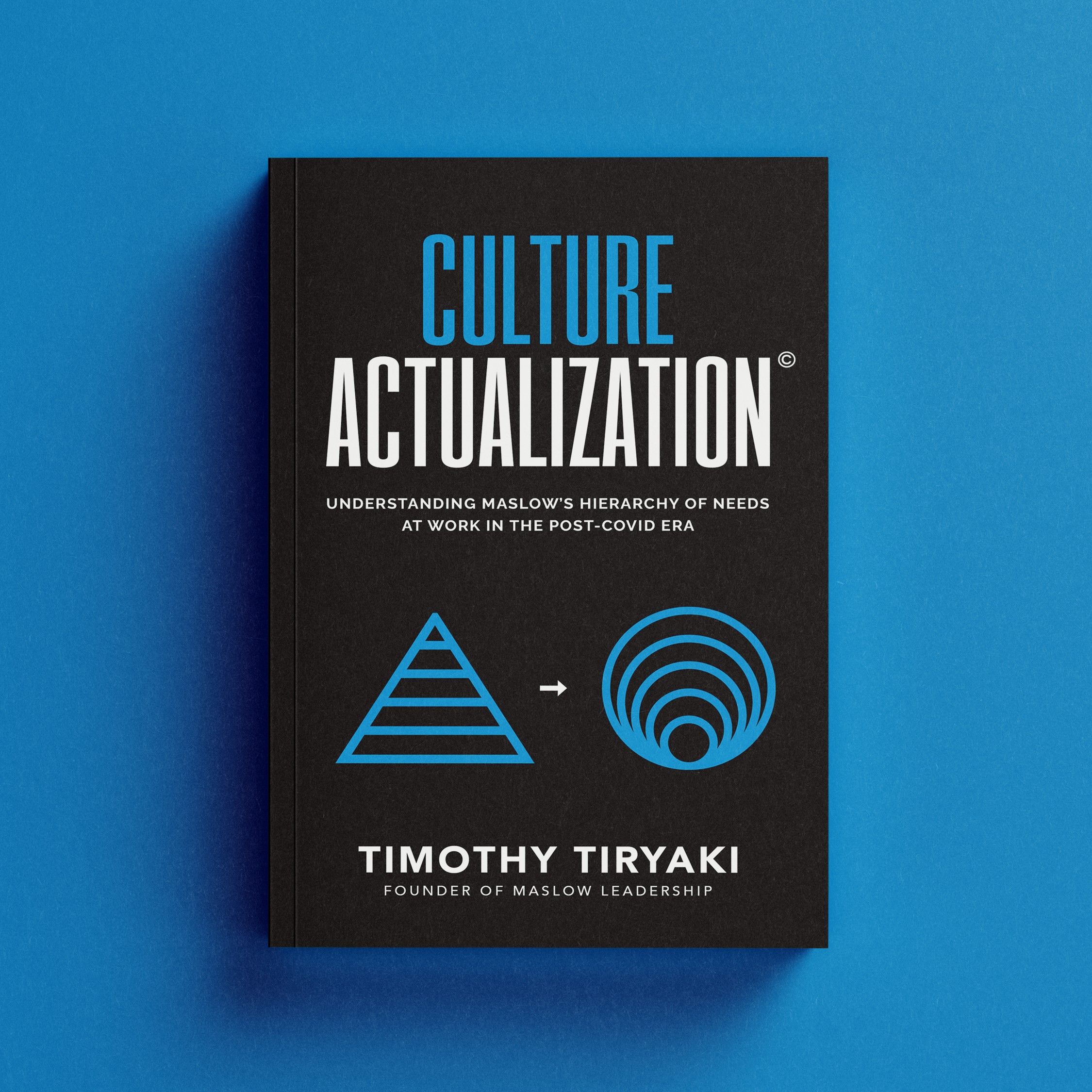 Learn More About Culture-Actualization©
IMPLEMENTATION SUPPORT - Culture Action Planning & Culture Coaching
You can't manage what you can't measure, but also you can't succeed unless you implement properly!
Once you receive your CAI survey results, our Maslow Certified Culture Coaches will facilitate a debrief session with you. They also offer Culture-Action Planning © and ongoing implementation support! Our Culture Coaches work with your leaders and managers to translate the data into concrete actions and support them in role-modeling the change you want to see in your organization.
Organizational Culture Coaching is a new field in coaching which we are pioneering in the world!